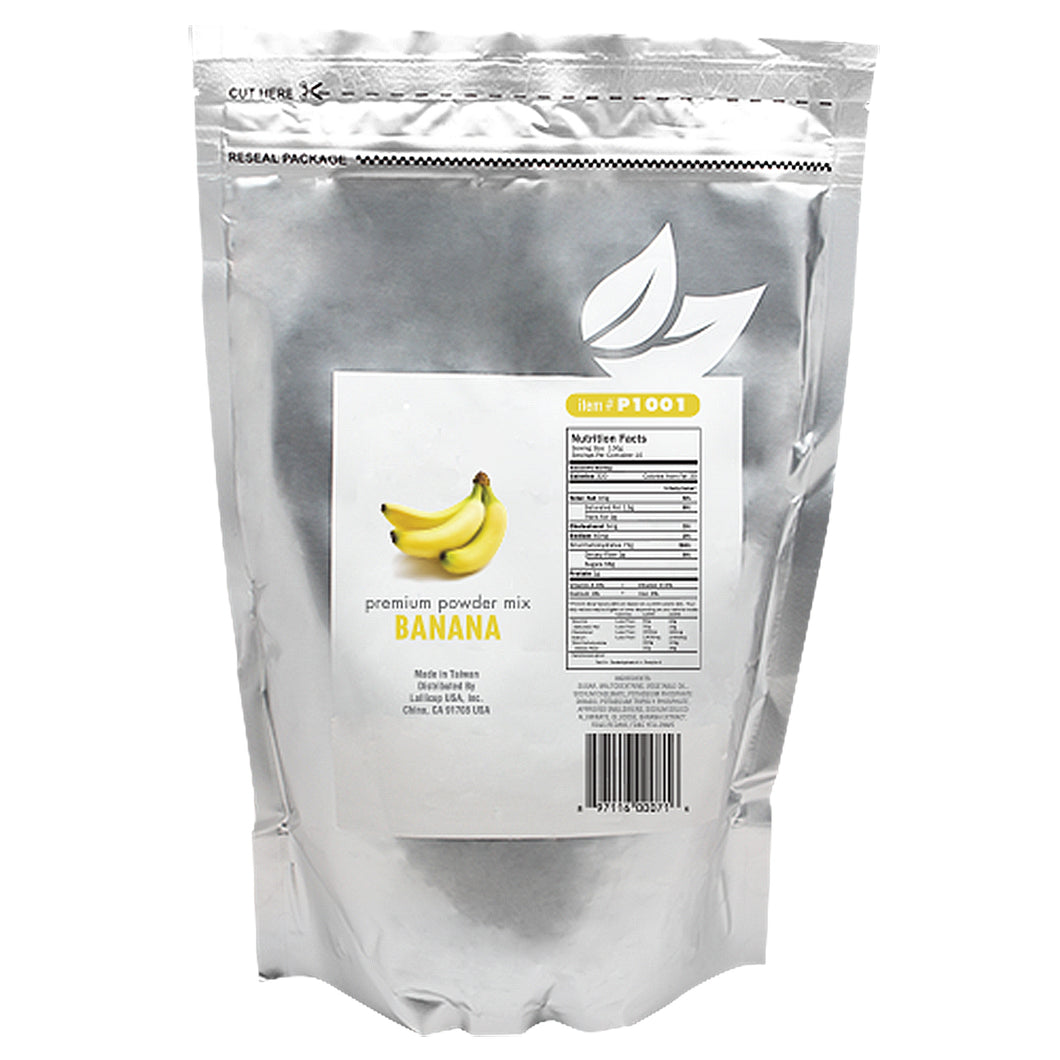 Tea Zone Banana Powder Mix 2.2 lbs.
Regular price $26.95 Sale
Tea Zone Banana Powder is a premium powder mix great for making smoothies, milk teas, flavored milk, and various blended drinks.  Tea Zone premium powders are securely sealed and designed to be resealable after opening to maintain the quality of the powder. Powders should be store in a vacuum sealed power container and always use a dry, clean powder scoop.
Product of Taiwan
Ingredients
Sugar, Maltodextrine, Vegetable Oil, Sodium Caseinate, Potassium Phosphate Dibasic, Potassium Tripoly Phosphate, Approved Emulsifiers, Sodium Solico Aluminate, Glucose, Banana Extract, FD&C Red#40, FD&C Yellow#5