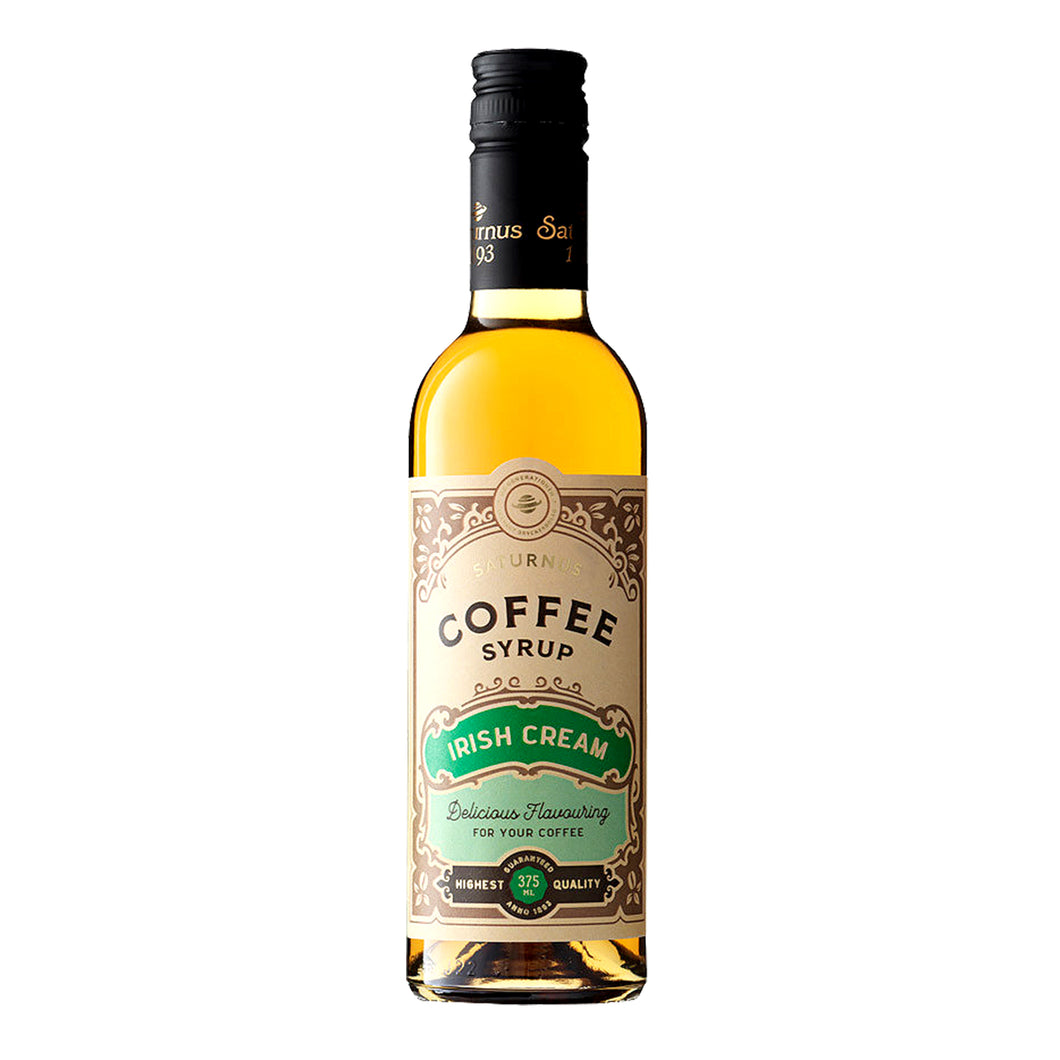 Saturnus Irish Cream Coffee Syrup 375 Ml. / 12.68 Fl. Oz.
Regular price $21.95 Sale
Saturnus coffee syrup adds a new dimension to your coffee, when the coffee beans meet a balanced sweetness. Suitable anytime, especially when you want to treat yourself. One bottle makes about 18 delicious coffee drinks. This product is the result of more than 120 years of Swedish beverage tradition.
Saturnus is a family owned business dedicated to creating delicious beverages with high quality since 1893.  Saturnus is the oldest and largest producer of mulled wine and aquavit in Sweden with a focus on locally sourced spices and ingredients. All products are created with attention to detail, carefully selected ingredients and with a tradition of craftsmanship that has been passed down for generations.
Flavor:  Irish Cream
Recipe for Cremuccino :
1 double espresso

3-4 cl Irish Cream syrup

20 cl hot steamed milk

Whipped cream
Pour espresso and syrup into a glass and top with hot steamed milk.  Top up with whipped cream and cocoa powder.
Net Wt. 375 ml / 12.68 fl. oz 
Products of Sweden