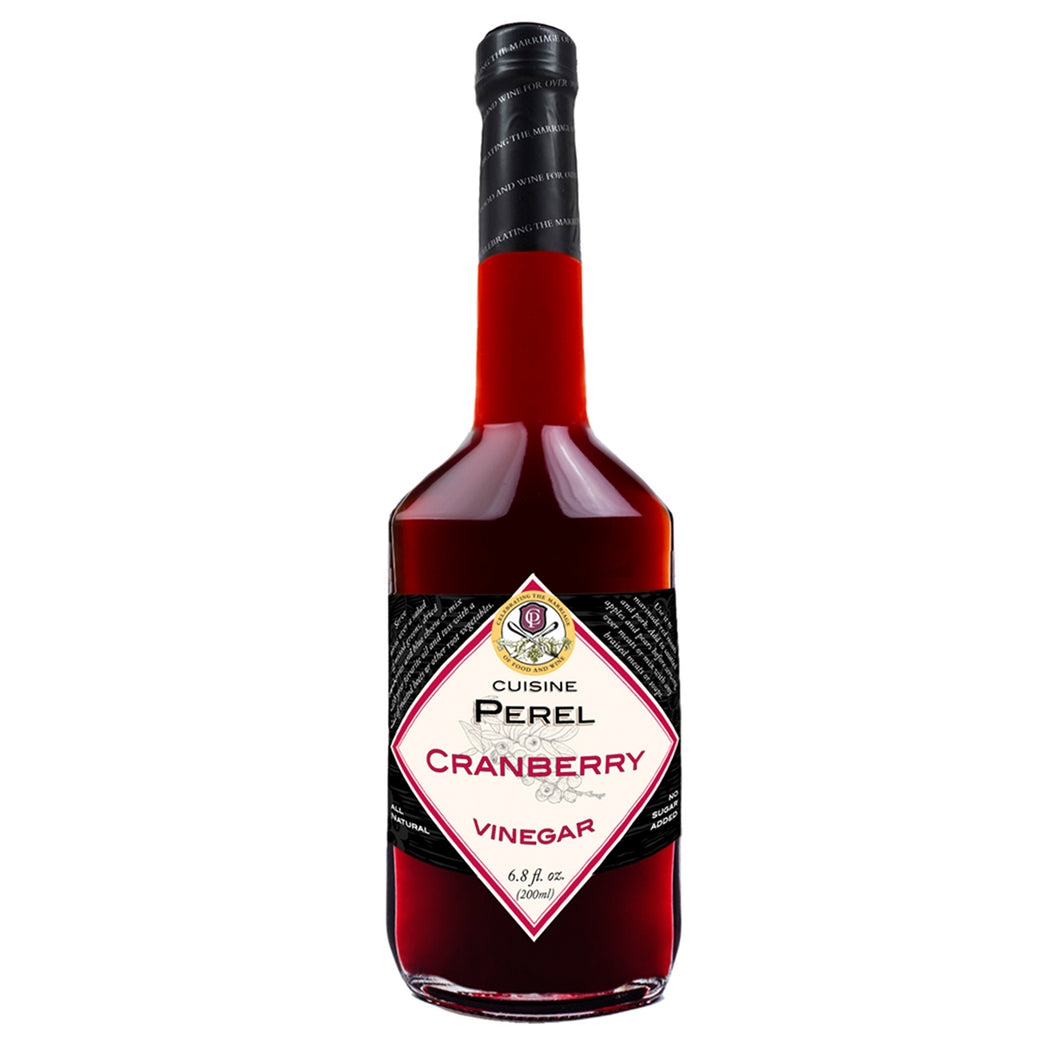 Cuisine Perel Cranberry Vinegar 6.8 Fl. Oz. (200 ml)
Regular price $19.95 Sale
Serve alone over a salad of mixed greens, dried cranberries and blue cheese or mix with your favorite oil and toss with a salad of roasted beets or other root vegetables. Use it to marinade red meats and pork. Include in any pan sauces or your traditional cranberry sauce for an added dimension. Add to sautéed apples and pears before serving over meats or mix with any braised meats or soups. Mix into couscous with dried fruit and serve as a side dish.
Cuisine Perel has been on the leading edge of the Specialty Food market since 1981. Within a stone's throw of Northern California's wine country, we have been influenced from the beginning by the bounty of the autumnal wine harvest and the availability of the fresh seasonal ingredients. Cuisine Perel combines these two resources; fresh produce and fine wine, to create a line of wine and fruit-infused vinegar, flavored grape seed oils and other fine gourmet food products.
They believe that creating a gourmet meal should be fun and easy, allowing you the pleasure of a special meal as well as the time to enjoy your guests and family. With this in mind, all of Cuisine Perel products are easy to use. Simply open and enjoy!!
Product of USA