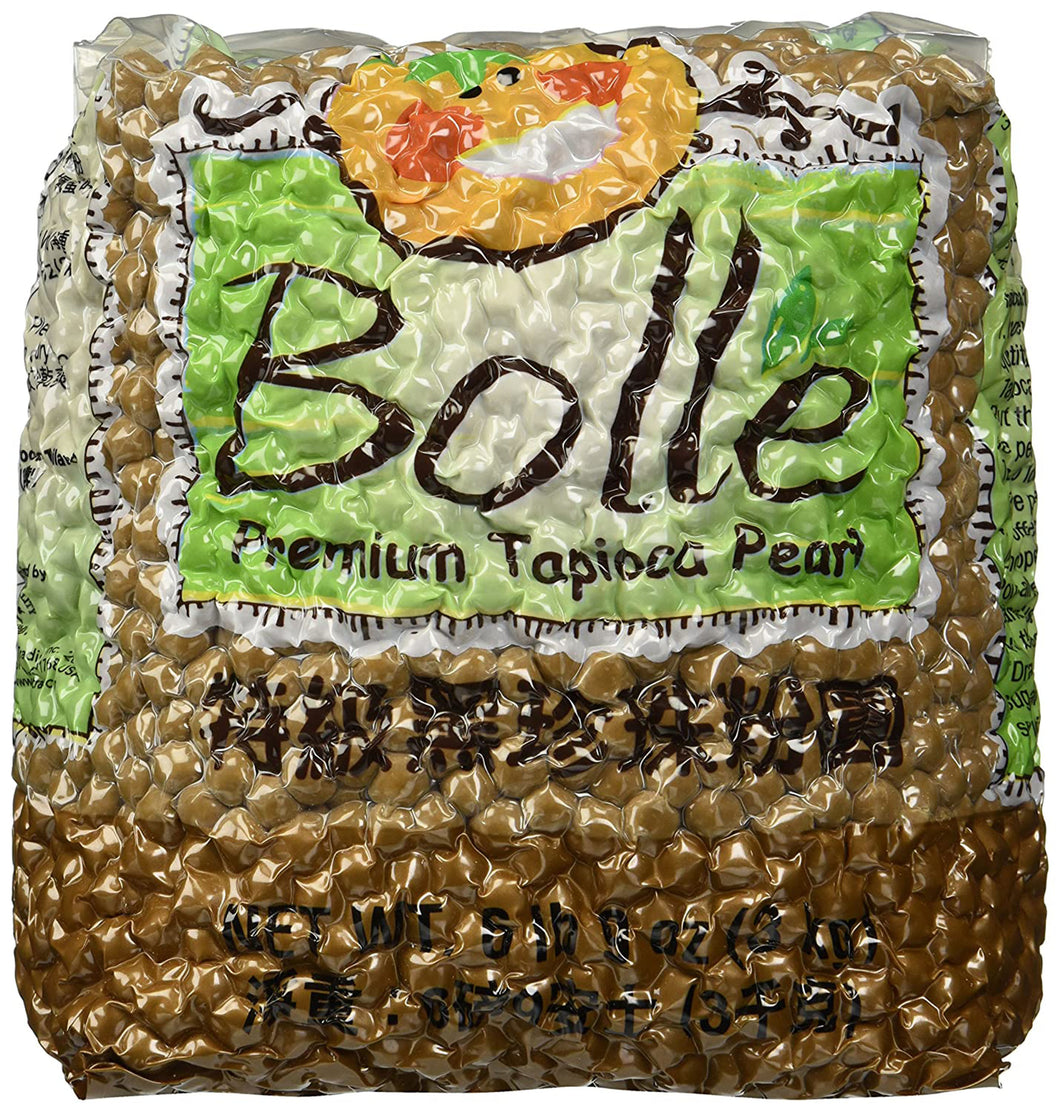 Bolle Premium Black Tapioca Pearls Boba 6.6 lbs.
Regular price $24.95 Sale
Premium quality Black Boba Tapioca Pearls. These boba are uncooked and require slow cooking for about 25 minutes before sitting for another 20 minutes. Add honey, sugar, or any preferred sweetener to taste. Cooking directions are located on the back of the package.
While they require more time than some other pre-cooked brands, these produce the best texture and flavor. Most boba tea shops start with uncooked tapioca pearls. If you are trying to replicate what you buy in the shops, these are your best bet!
Perfect for milk teas, fruit teas, slushies, smoothies. Can also be enjoyed as a topping for ice cream, frozen yogurt or shaved ice.
Ingredients: Tapioca starch, water, caramel and maple syrup flavor
Serving Size: 1/4 cup per serving
Servings: 102 servings
*For factory case pricing please refer to "Business to Business" page. 
Product of Thailand