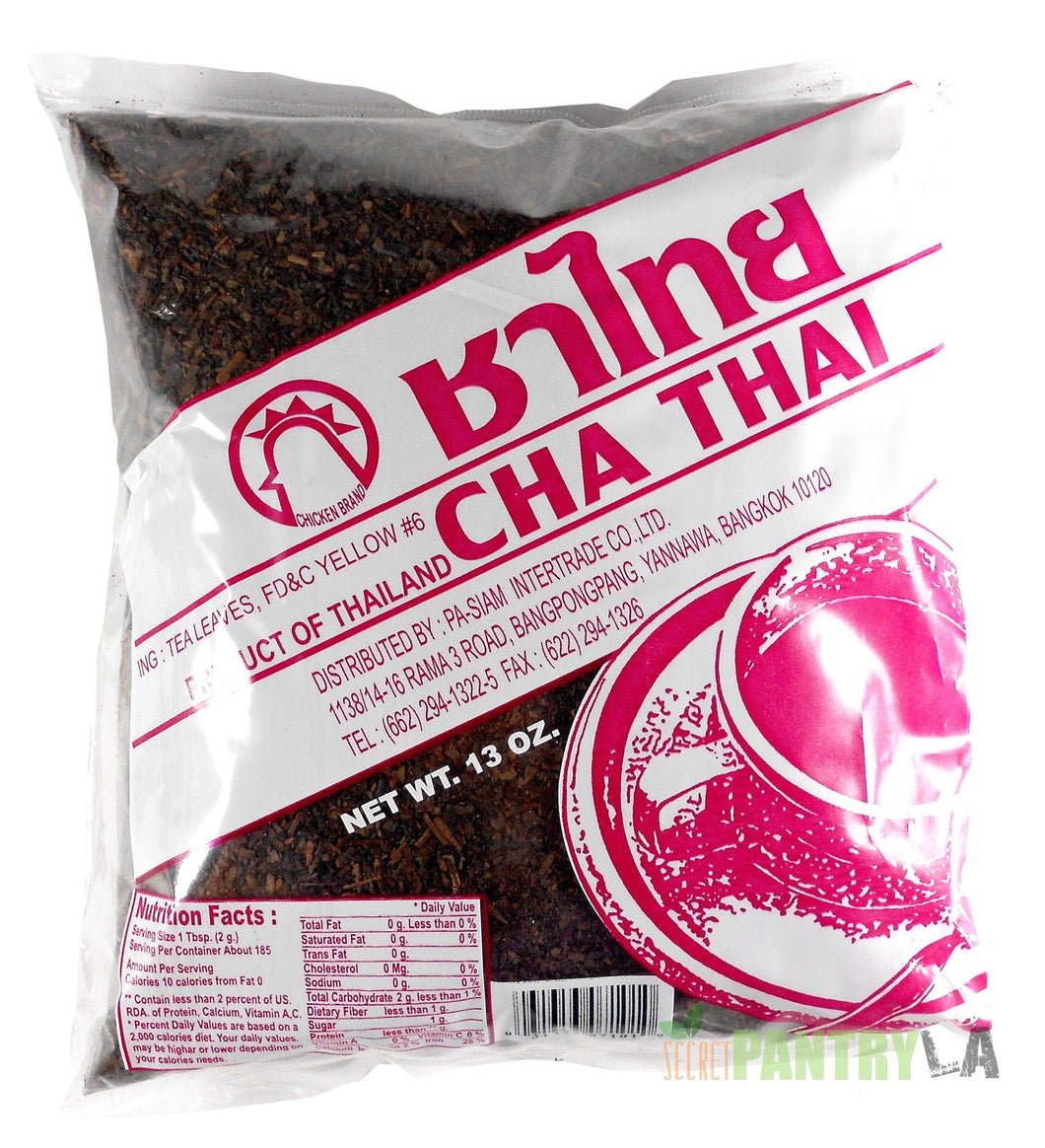 Cha Thai Tea Leaves Mix Chicken Brand 13 Oz.
Regular price $12.95 Sale
Make your own famous Thai Tea from the comfort of your kitchen with Thai tea leaves imported from Thailand. Cha Thai is one of the most popular brands used in many Thai restaurants and Asian Tea/Boba Houses.
According to the package, one bag will make about 185 servings, with each serving using approximately 1 teaspoon of the tea mix.  This may not be as accurate depending on how strong or weak you prefer your tea. Please adjust as needed to your personal taste and preference.
*For factory case pricing please refer to "Business to Business" page. 
Product of Thailand